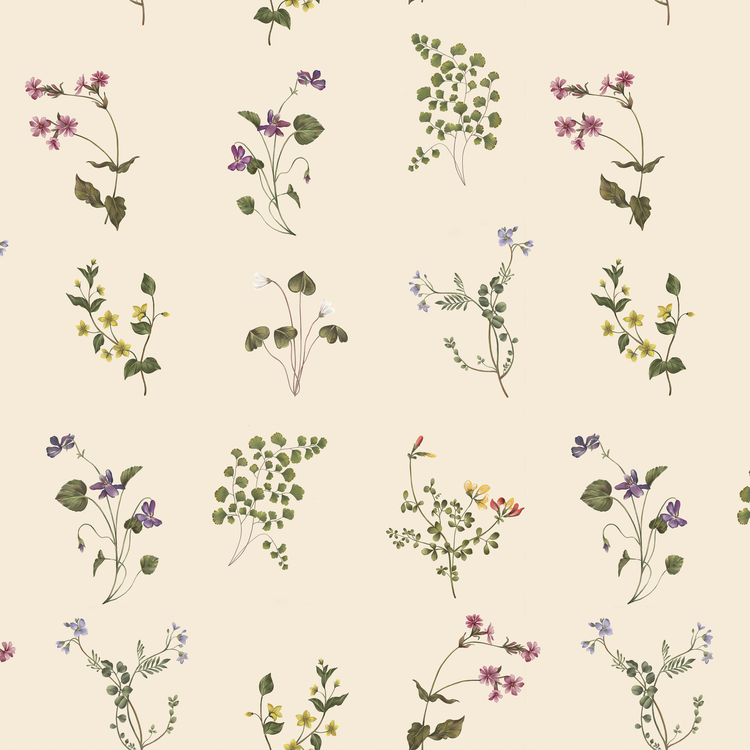 Inflorescence
An inflorescence is a group or cluster of flowers arranged on a stem composed of a main branch or an arrangement of branches.
Our artwork comprises a few of our wildflower favourites; Wood Sorrel, Maidenhair fern, Dog Violet, Lady Smock, Yellow Pimpernel and Red Campion.
Sizing
Roll Length: 10m
Roll Width: 70cm
Repeat Size: 70cm x 100cm
All paper purchases are final. Please be sure to measure accurately and if in doubt order samples first.

Installation tips

We recommend using good quality wallpaper paste to ensure the best results.
This is a paste-the-wall product, the decorator should paste the wall and not the back of the wallpaper.