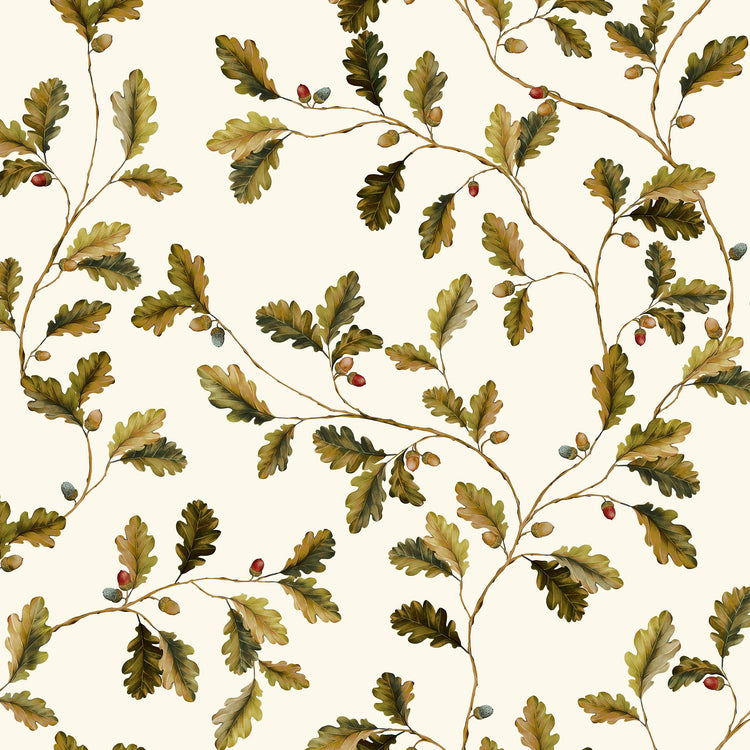 Old Oak Fabric
Our Old Oak design was created to bring the warmth of the late summer into your home.  The leaves are a golden/chartreuse mix, and tinged with brown at the edges.  Amongst leaves there are some imposter acorns! in the form of blue speckled eggs.  
Sizing:
Repeat Size: 104cm x 100cm
Fabric Width: 147cm
All fabric measurements are approximate. 

Tips

We recommend ordering a sample before purchasing meterage.
We recommend dry cleaning with perchloroethylene free detergents using the delicate cycle.