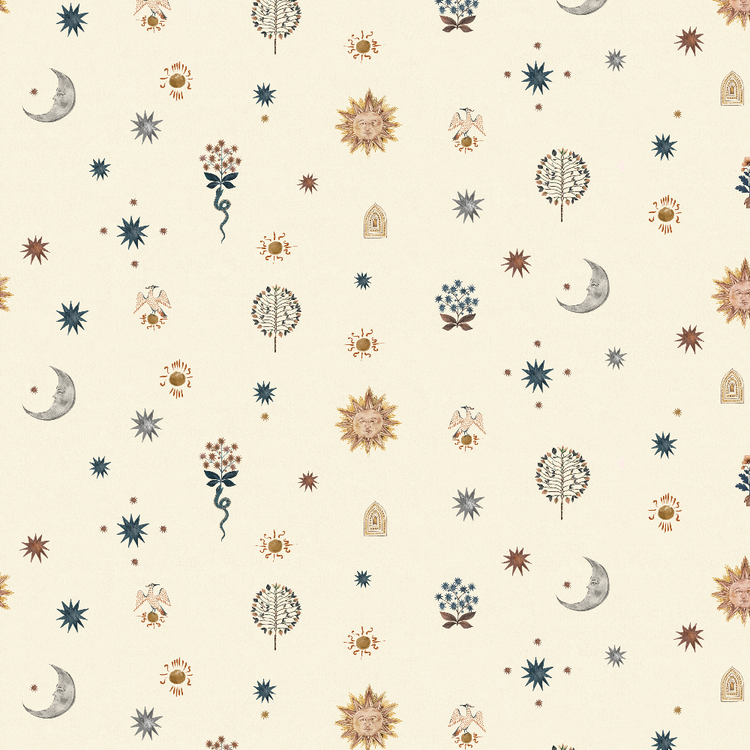 Totem Fabric
Totem is our newest family member.  Full to the brim with symbolism, this Fabric is your good luck totem.
The proud sun represents happiness, contentment and self confidence. 
The crescent moon is known to symbolise womanhood, fertility and empowerment.

The serpent is a strong symbol for rebirth and transformation as they shed their skin and emerge anew.
Trees are a universal symbol for life and growth in mythologies.
This is a versatile fabric which would work as well in a study as it would in a snug or nursery.
Sizing:
Repeat Size: 52cm x 20.3cm
Fabric Width: 147cm 
All fabric purchases are final. Please be sure to measure accurately and if in doubt order samples first.
All fabric measurements are approximate. 

Tips

We recommend ordering a sample before purchasing meterage.
We recommend dry cleaning with perchloroethylene free detergents using the delicate cycle.